We hope you have noticed how TOES has changed It has its new roof, new downstairs kitchen and toilet and all its halls are redecorated This is thanks to your generosity
We have also improved and enlarged the upstairs Kitchen, added new toilets/disabled toilet on the mezzanine level which is accessible from the churchyard.
We are delighted to have recently installed a stairlift on the second flight. There is level access from the churchyard to the stairlift. Please contact us for more information.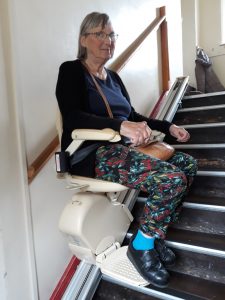 The next section to complete is the upstairs ladies toilets which will be converted to changing rooms and the roof above here needs looking at. We need extra funds for this so watch this space.
Please help by supporting our fundraising efforts and by using the building.