'Coffee Pot' has reopened in the fresh air. We meet every Wednesday morning from 10.00 to 12.00 tucked between the Endowed School and Rodborough Church. This is the very heart of old Rodborough Village.
Coffee, cake and conversation. Donations only.
Everyone is welcome so we look forward to meeting you there.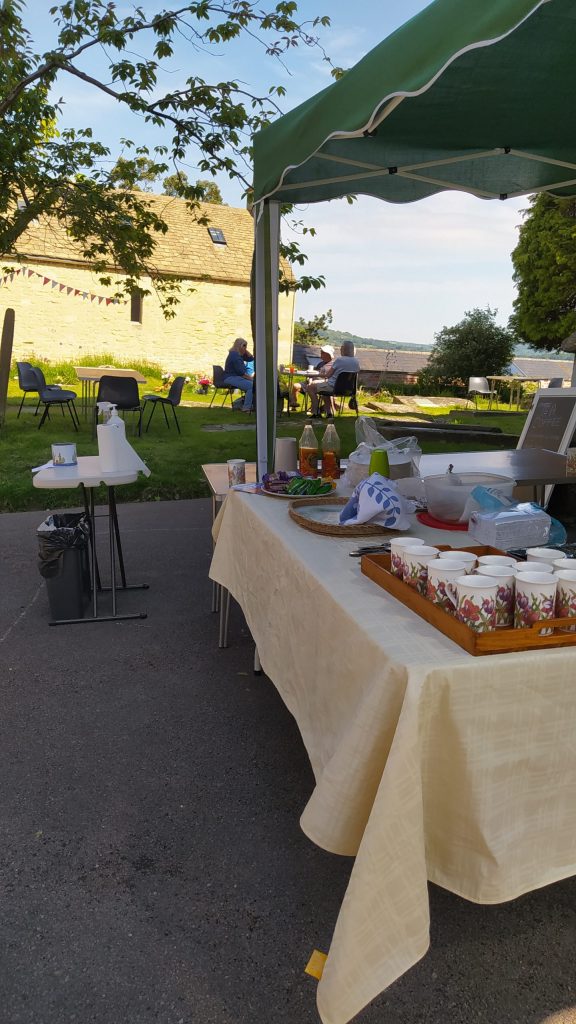 Covid 19 safety measures are in place.
We are following all current government guidelines.
The Old Endowed School is locally affectionately known as TOES
TOES offers hireable rooms at reasonable prices in the heart Rodborough
TOES is also a historic building and your support helps to preserve it for the community
Please note that some of our regular groups may not currently be running:
Mondays
Corio Art Group 1.15 – 3.15 pm
(new members welcome- contact Marilyn, 01452 770143)
Tuesdays
Wednesdays
Coffee Pot – community cafe – all welcome 10-12 noon
Thursdays
Shintaedo class 10.30 – 11.30 am
Saturdays
Have a look at our photo gallery
We are delighted to receive any enquiries via our Contact page